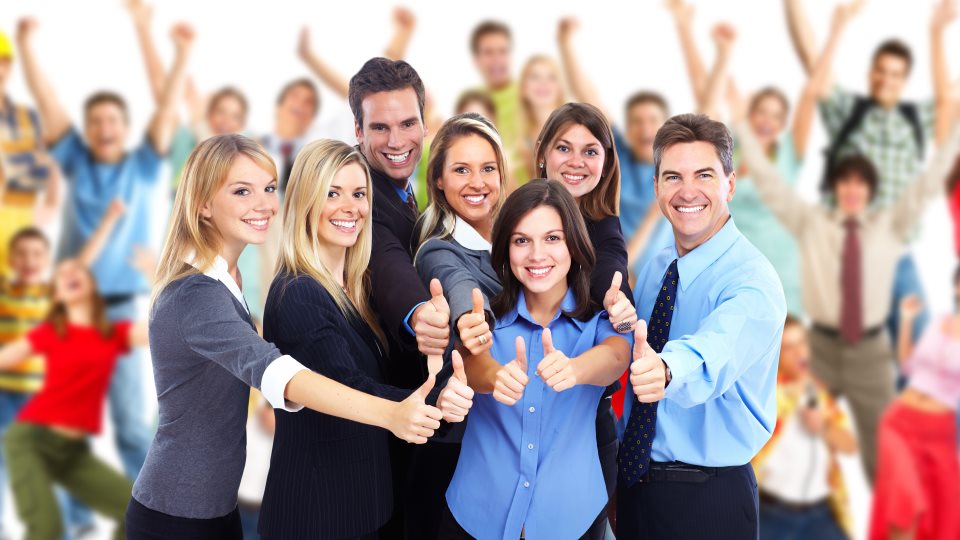 Do you want to work for one of the Best Hospitality Companies?
We'll show you the "best of the best" places to work! Our ratings come straight from the employees themselves! Check out the 5 key rating criteria below or click the button and see the companies now!
1. Communication
Do you want to work at a company that values communication and teamwork? Our list will show you those that do.
2. Training
How are the training opportunities at your current employer? Not so good? It might be time for you to move on and UP!
3. Respect
Do you want to work at a company where 'Respect' is more than a buzzword? Our ratings are based on what employees tell us.
4. Fairness
Is your current workplace suffering from the effects of favoritism? Awesome companies value fairness more than 'who you know.'
5. Recognition
Do your accomplishments get ignored or stolen? The Best Companies recognize their employees and all that they do!
How do I get our company on the Best Companies list?
The short answer is to contact Randy Starr and discuss your options.
The long answer is to conduct an Employee Engagement Survey and allow us to review the results for our ratings.
Please note: To keep ratings consistent among companies, your survey must focus on the Five Pillars of Employee Engagement: Communication, Training, Respect, Fairness and Recognition.
For more information about this and all the ways in which we can help you conduct your own Employee Engagement Survey please contact Randy Starr.
Who is Randy Starr and what does 5 Starr Engagement do?
Randy Starr started his career with Marriott International many years ago as a part-time front desk clerk and by the time he left the hospitality industry he was leading General Managers of multiple properties.
He realized great success during those years by following the philosophy of J. Willard Marriott.
Take care of your employees, and they will take care of your customers.
Randy then built an employee engagement survey company and has assisted many organizations seeking to increase their employees engagement. That company has been in business for over 18 years.
During those 18 years Randy has read tens of thousands of employee comments and has identified the key areas to focus on and more importantly, what works and what doesn't.
All of this led to the development of the 5 Starr Engagement Process.
The ratings on this site share the "Best of the Best" companies with job-seekers looking for a more engaging workplace.
How can you help companies with low levels of Engagement?
The 5 Starr Engagement process was created for clients that understand that Employee Engagement drives their business and want a partner who has years of experience to help guide them through the determination, growth and maintenance of Employee Engagement.
This is a general outline – everything will be customized to your specific business needs.
Phase 1 – he process starts with us getting to understand your business, culture and current challenges. Typically, this is done through Zoom meetings with your company leaders, but can extend to regional operations and local leaders.
Phase 2 – After these conversations take place, we will collaboratively create a custom Employee Engagement Survey. This survey considers your company values and ideals and also the realities of the marketplace in which you compete.
Phase 3 – After conducting the Employee Engagement survey and compiling the results we'll again consult with all stakeholders to assist in developing an Employee Engagement Growth Program that increases engagement while also being easy to understand and implement.
Best results occur when this plan is developed by management and employees, therefore creating a collaboration and not a top-down demand for change.
Phase 4 – We then continue by Monitoring Employee Engagement quarterly, tri-annually, or semi-annually. We do this by executing pulse surveys and monitoring areas of concern to see if the actions taken are correcting issues and creating a more engaged workforce.
We already have a great company! Can you put us on the list?
We would love to. Have you surveyed your employees recently about how engaged they are in their work?
If so, we'd be happy to review the results and provide a rating for your company.
Remember… the job-seekers coming here are looking for employee-reviewed companies, not management-reviewed companies.
More importantly, these prospective employees are looking for companies with high levels of Communication, Training, Respect, Fairness and Recognition.